Tawonga & District Community Association (TDCA) committee member Marie Lucas- Gear and her team have been busy making Christmas wreaths to display in Tawonga. The official display starts on the 6th December 2020.
A big thank you to Marie and her team for the wonderful creations!
Come and have a look and then share some of our Christmas cheer by decorating your front gate, front fence or yard with Christmas lights, a display or even your own ….
The TDCA wish you and yours a Safe and Joyous Christmas!
Click on this link to download the Christmas Wreath Walkabout Spotto sheet and map and have some fun exploring the wreaths!!
For those that can not experience the Christmas Wreaths in person, thanks to committee member Mark Redmond for capturing the images below.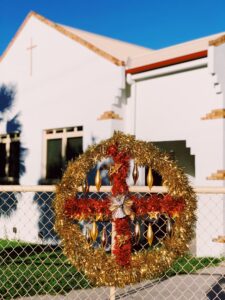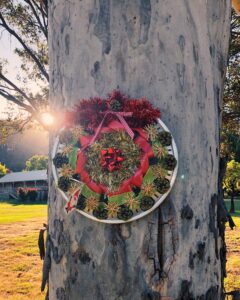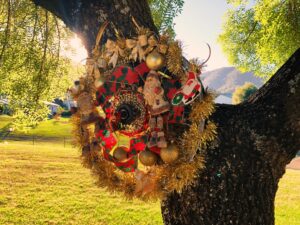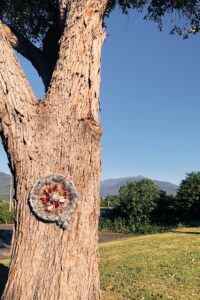 and there are more!