The rural township of Tawonga is situated in the Kiewa Valley, North East Victoria in the Heart of the High Country.
Prior to the arrival of European settlers in the mid 1800's, Aboriginal groups inhabited and used the Kiewa Valley as a trade route for thousands of years and named the mountain fed Kiewa River which flows through the valley 'Sweet Water'.
Tawonga is the oldest settlement in the Kiewa Valley when pastoralists sought out the rich pastures in the fertile valley dating back to the 1850's. According to local folk the indigenous translation of Tawonga is 'flight through the air.'
In addition to a thriving agricultural region, Tawonga is renowned for its majestic landscape and is central to a variety of recreational activities including fly fishing, horse riding, camping, water sports, downhill and cross country skiing, snowboarding, golf, tennis and mountain biking, or simply listening to the river flow by and absorbing nature. The region also boasts award winning restaurants and vineyards.
Tawonga has commanding views of the Victorian Alps and is at the base of Mount Bogong – Victoria's highest peak, known by the Aboriginal people as 'big fella'. The nearby town of Mount Beauty was born with the construction of the Kiewa Valley Hydro-electric Scheme in the 1940s and has evolved into a popular tourism town with a range of services.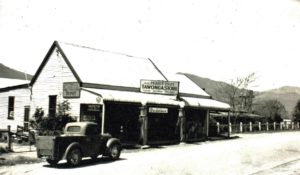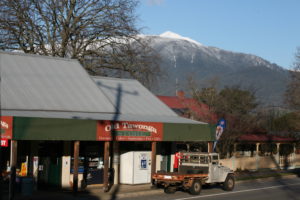 Take a journey through the Old Tawonga days