The official opening of the Tawonga Pioneer Park War Memorial was held on the eve of Remembrance Day, Sunday 10th November at 7.30 pm.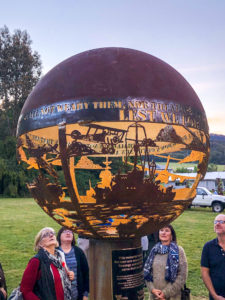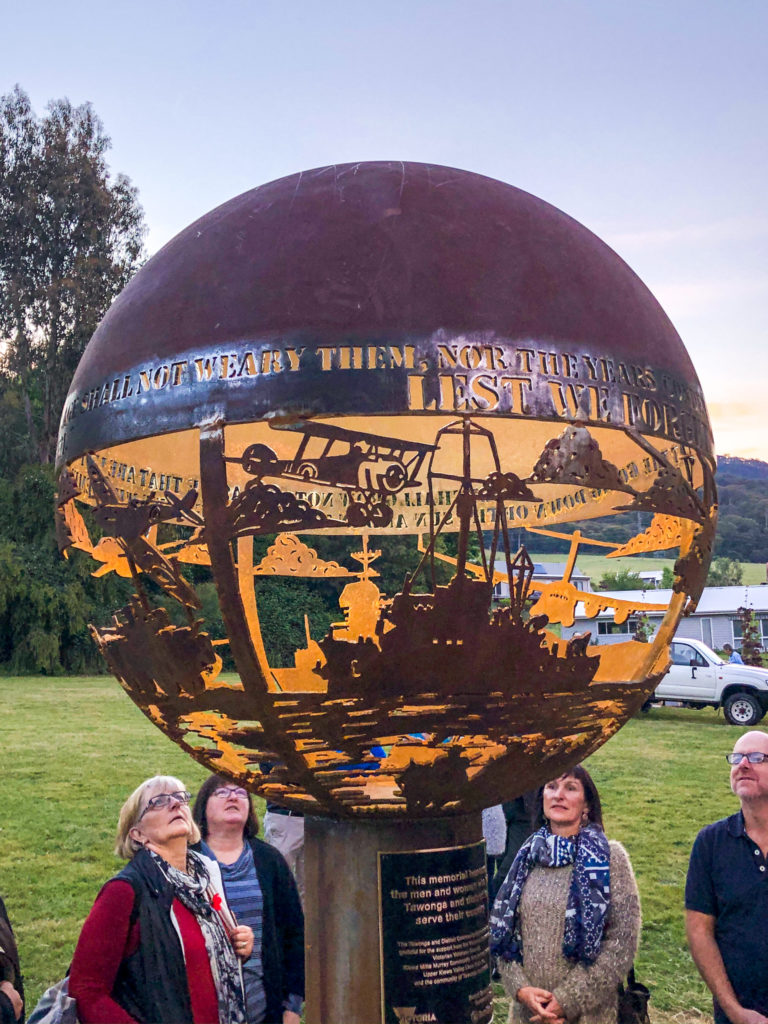 From settlement in the late 1860's and by the turn of the century, Tawonga had become a thriving community. When war was declared in 1914, a number of Tawonga and district residents enlisted.
The memorial honours the servicemen and women from Tawonga and district and their connection to the armed services, their involvement in the various theatres of war and in peacekeeping roles.
Our thanks go to the Kiewa Mitta Murray Community Enterprises Ltd, Victorian Veterans Council and the Upper Kiewa Valley Lions Club for their funding assistance to this project. We also thank locals who officiated the opening- Les Jordan from Mount Beauty RSL, Lisa Russell who is currently serving in the Royal Australian Navy for reading the Ode to the Fallen, and to Arthur Higginson, son of 1st World War soldier Henry John Higginson for his duties in lowering the flag.
We invite you to explore the pictorial narrative of the memorial and the opportunity it provides to reflect through the imagery of the respective defence services across the eras.