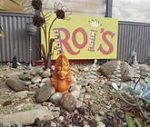 Description
As described in the Good Food Guide "This quirky local legend continues with the inimitable Roi Rigoni at the stoves. Thursday is $15 pasta night (and often packed); otherwise the modern Italian menu includes an incomparable roasted pork loin chop - impossibly moist and tender with blistered crackling - under caramelised apples on sauerkraut and mash. It's an eclectic establishment cluttered with rare books, phones and picnic sets, with great desserts".
Business Address
177 Kiewa Valley Highway, Tawonga Victoria
3697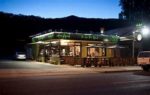 Description
Stockpot diners can choose from an array of delicious options from a quick snack to a hearty feast - or take-away if you're just passing through. Stockpot is a quality, eclectic dining experience without the fuss.
Enjoy a superbly cooked eye fillet with a glass of fine wine in your thongs, or sink a few stubbies and share pizza & tapas with friends in a tuxedo.​
Business Address
231 Kiewa Valley Highway, Tawonga South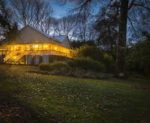 Description
Well known northeast chef Emma Handley invites you to her own bar and restaurant in a former Masonic Lodge in Tawonga.
Award winning Sommelier Ben Edwards has created the wine list. Emma offers a contemporary Australian menu using local and seasonal produce including fruits and vegetables grown from her own farm in Tawonga. Bookings are advised.
Business Address
181-183 Kiewa Valley Highway, Tawonga, Victoria
3697