Events
Description:
Mt Beauty Hospital & Kiewa Valley House Easter Fete – Sun 21st April 2019
Note: Fete is only held every two years.
When: Sunday 21st April 2019
Time: 11 am to 2 pm
Location: In the Hospital Grounds
Contact:
Barb Talbot
Hospital Op Shop Volunteer
Mobile: 0419 615 732
Stalls and Entertainment
Stalls, Spinning Wheels, Food
Children's Entertainment
Balloon Magician
Ice Creams, Lollies, Plants, Trees, Fresh Fruit, Preserves, Jams
Motorbikes & Cars will also be displayed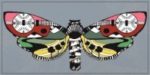 Description:
The Mount Beauty Music Festival is very excited to announce the dates for the 2019 festival — Friday 26 to Sunday 28th of April 2019.
A 3 day music festival for the whole family, will include markets, food stalls, car displays, rides, children's activities, workshops and over 20 musicians from folk, rock, classic, modern, comedy, indigenous and so much more.
Stay up to date by viewing our Facebook Page.